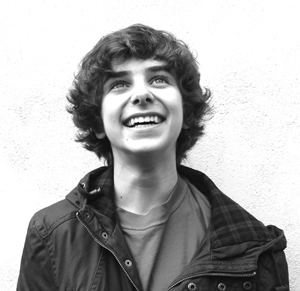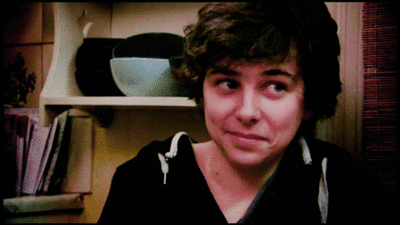 basic statistics
Full Name:

James Sirius Potter


Known As:

James


Nicknames:

Jamie, JSP



Date of Birth:

April 27, 2005


Place of Birth:

St. Mungo's Hospital


Place of Residence:

#12 Grimmauld Place - London, England



Race:

Wizard


Blood Line:

Mixed-Blood


Ethnicity:

Caucasian


Citizenship:

United Kingdom


Proficient Languages:

British English


Financial Status:

Wealthy



Profession:

Professional Quidditch Player - Seeker


Employer:

Chudley Cannons


Experience:

2025-2055
• First Overall Pick in 2025 Entry Draft
• Team Captain from 2032-2055
• Four Time League MVP [2028, 2030, 2032, and 2033]
• Four Time British League Champion [2034, 2036, 2043, and 2052]
• Three Time Postseason MVP [2034, 2036, and 2052]
• 732 Games Played. 480 Captures. 478-268
• 68 Postseason Games Played. 47 Captures. 46-22
• Coached Cannons from 2058 to 2080. 307-243
• 2058 Inductee to IQA Hall of Fame



Education:

Hogwarts School of Witchcraft and Wizardry, Gryffindor Class of 2023


Qualifications:



O.W.L. Marks:


Transfiguration:

O



Charms:

A

Potions:

A

Herbology:

A

Defense Against the Dark Arts:

E

History of Magic:

T

Astronomy:

A

Care of Magical Creatures:

A

Muggle Studies:

D

N.E.W.T. Marks:


Transfiguration:

E

Charms:

A

Potions:

A

Herbology:

D

Defense Against the Dark Arts:

E






Pet(s):

An owl named Stella and a color-changing Labrador Retriever named Dobby


Wand Hand:

Right


Wand:

Mahogany, Twelve Inches with a Phoenix Tail Feather


Prized Possessions:

Marauder's Map, Cloak of Invisibility



Patronus:

Black Lab


Boggart:

An Albus and Lily who hate him.


Amortentia Scents:

Vanilla, Broomstick Polish, Chocolate Frogs, and an Unidentified Odor.


Mirror of Erised:

Himself eclipsing his father's legacy.
relationship network
Father:

Harry James Potter - July 31, 1980 Half-Blood Wizard [Auror]


Mother:

Ginevra Molly Potter [Nee Weasley] - August 11, 1981 Pure-Blood Witch [Quidditch Correspondent]


Brother:

Albus Severus Potter - September 1, 2006 Mixed-Blood Wizard [Auror]


Sister:

Lily Luna Potter - 2008 Pure-Blood Witch



Best Friend:


Raffinoldus Rath
Matty Barsky
physical appearance
James has untidy brown hair, and light brown eyes which he inherited from his mother Ginny. Unlike his brother Albus, who views his untidy hair as 'The Potter Curse' James loves how his hair looks, as he believes that it makes him look cool and chill. James is slightly built, and not the tallest of boys, but as he is only 12 years old he may get bigger as he gets older. James always walks around with a smile on his face, and upon seeing him, one would immediately label him as a cheery child. A label which one might replace with 'devious' when they see the evil grin that graces his face after one of his many pranks.

When he's not at school James generally wears loose fitting clothing which emphasizes how cool he thinks he is. He usually wears jeans and a shirt that displays the logo of his favorite Quidditch Team. He also has a habit of wearing his 'Weasley Christmas Sweater' inside out, for reasons that he probably doesn't even know. While at school, James wears his school uniform like every other student but, as always, adds his own unique flair to the outfit. James refuses to button his cloak like most students, and so his cloak is constantly slipping off his left shoulder and needs to be pushed back into place. In addition, it gives him a windswept look as most of his cloak is behind him trailing in the breeze.

personality and traits
Like his namesakes, James Potter and Sirius Black, James has a knack for trouble making. At a young age, he stole the Marauder's Map from his father's desk in order to aid his mischief making at Hogwarts. Despite the fact that he likes to display himself as being cool in front of his friends, James still has a close relationship with his parents, and wrote them every day during his first year at Hogwarts. James often teases his younger siblings, but despite this has a close relationship with the pair. Several times, he offered to room with his brother Albus so that close family friend Teddy Lupin could move in...a prospect which his father seems to believe would result in utter disaster. He also has a tendency to be interfering in other people's personal business and overly dramatic.

Like most of his family, James loves Quidditch and has shown a lot of skill in the Wizarding Sport for one so young. James' ability in Quidditch stems mostly from his exceptional ability as a flier, rather than from any kind of strength...which is why the one position he was never very good at was as a Beater. Keeper never appealed to James, who loves to live in the spotlight, as Keepers are usually only looked at for their mistakes, not their successes. He plays as a Seeker and a Chaser, firstly because those positions are best suited for his skill set, but also because in those positions he can enjoy the spotlight that he so loves to occupy.

Because of who his father is, James always feels a need to stand out and be unique, which is also a part of his constant desire to feel cool. By doing so, he hopes to step out from underneath his father's shadow and be someone whom people will look on as a continuation of the Potter Legacy, rather than just the overwhelmed eldest son of the famous Chosen One.

James' attitude, Quidditch abilities, popularity, and overall demeanor have given him a feeling of invincibility, and indeed he does believe that he is somehow the self-proclaimed king of all of Hogwarts. Whatever he wants he seems to have a pretty easy time getting, and when he cannot he assures himself that he never really wanted it anyways. James in confident in his 'superiority' over anyone else that he comes across, and as such seems brash and overconfident at times.
miscellaneous information
Positive Traits:

Quick-witted, Confident, Brave, Loyal


Negative Traits:

Lazy, Headstrong, Disorganized


Talents:

Quidditch, Plotting


Interests:

Quidditch, Trouble-Making



Idols:

The Marauders, Harry Potter


Favourite Books:

James does not read


Favourite Quidditch Teams:

Chudley Cannons


Favorite Quidditch Players:

...


Favourite Foods:

Chocolate Frogs


Favourite Drinks:

Butterbeer


Favourite Ice-cream Flavour:

Chocolate

past and history
As the son of the famous Harry Potter, one might think that James would grow up thinking that he was some kind of Wizard Prince who would have everything given to him because of his father's fame. However, despite his father's infamy in the Wizarding World, James has a very level head, and has neither a sense of self-entitlement, nor a feeling of superiority as a result of who his father is. Instead, it is through his own abilities and accomplishments that James has come to be the brash overconfident person that he is, and he to this day maintains his efforts to distance himself from his father.

Early in his life, James became friends with his cousins Hugo and Rose Weasley, the children of Ron Weasley and Hermione Granger. His father Harry's Godson Teddy Lupin, no blood relation to James, also became a close friend of his...taking on the role of an older-brother type figure whom James seems to hero-worship. James was also close with both of his younger siblings, despite his constant teasing of the two, especially his brother Albus. Because he had so many cousins who he was so close with, James never really branches out to friendships with people outside of his family until he had already arrived at Hogwarts - though he still remained close with his family.

The Potter-Weasly family was always very close, though James and Albus would always insist that they could just refer to themselves as 'The Weasley Cousins' without the need to tack Potter on there. After all, they got enough recognition for being Potters, and it was nice to be able to remember from time to time that they were a part of the Weasley family too. After all, as James put it, who else got to brag that they were members of the two most amazing families on the face of the earth? Even their cousins couldn't say that!

As one could assume from someone whose bloodlines include such pranksters as James Potter Sr, Fred and George Weasley, and (to a lesser extend) Harry Potter himself, James developed a knack for mischief early on, and stole the Marauder's Map from his father before departing for his first year at Hogwarts. The Map was the first of many tools that James would amass to aid him in his mischief making.

In his first year at Hogwarts, James was sorted into Gryffindor (like both of his parents before him), and developed a rather large group of friends. During that first year, James always liked to present himself as cool and independent, but secretly wrote his parents three times a week because he was scared and homesick...like most eleven year olds. During his First Year, James established a reputation as a trouble-maker who spent more time goofing off and playing pranks than actually paying attention in class. He made a number of close friends, including fellow Gryffindor First Years Raffinoldus Rath, who became his best friend, and Daphne Twisleton - with whom he had a friendly but competitive rivalry, a relationship which he likewise shared with a Slytherin named Beatrix Claret.

In his First Year at Hogwarts, James was determined to make the Gryffindor Quidditch Team, as his father did when he was in his First Year. At first, James was considered a long shot to make the House Team, but at tryouts James came out of nowhere to 'steal' the only open spot on the Gryffindor Roster. Yet as the year went by, James proved himself again and again on the Pitch, playing a prominent role in Gryffindor's success that year - though they failed to win the Quidditch Cup until later in James' career.

When his younger brother Albus started Hogwarts in James' Second Year the boy insisted that Albus was going to ruin all of his fun, and went out of his way to exploit the younger boy's fears of being Sorted into Slytherin. Once both boys were back in Gryffindor Tower, however, James insisted that Albus still had not proved himself a worthy Gryffindor, and but him through a series of tests to prove his worthiness. Despite all of his pranks however, James is still very close with his brother, and the two are best friends deep down.

When James was in his Fifth Year, he Rafe and Beatrix went out into the Forbidden Forest to celebrate the conclusion of their O.W.L. exams, when tragedy struck. Caught up in the overconfidence of youth, the children wandered too far from one another, and Beatrix was attacked by a werewolf. While the boys struggled to reach her, she was bitten - a fact for which James remains guilt-ridden to this day.

After graduating from Hogwarts, James followed the career which he had always known was laid out for him by going into Quidditch. In June of 2025 he was taken with the First Overall Draft Pick by his hometown Chudley Cannons - the team he had grown up rooting for. The team initially was horrific as usual, though slowly but surely James began to turn the team around. A four time MVP [2028, 2030, 2032, and 2033], James slowly began to improve the fortunes of teh oft-disgraced club, and when he was named the team's Captain at the conclusion of the 2032 season - a season which saw him win his Third MVP award, the outlook of the team had finally come around. Two years later, in 2034, James Captained the Chudley Cannons to their first Championship since 1892, capturing the MVP award in the process!

Once they had reached the mountaintop, the Cannons were finally able to break out of their century-long funk, winning three more Championships [2036, 2043, and 2052] during James' career, championship runs which saw James take home two more Playoff MVP awards [2036, and 2052]. In 732 professional games, all for the Cannons, James recorded 480 captures and held a record of 464-268, the best record held by any Cannons' Seeker in over two-hundred years - though admittedly there was not much competition. In his 68 playoff contests, James held a less impressive record with 47 captures and a 46-22 record. Retiring in 2055, James was inducted into the Quidditch Hall of Fame in 2058, and went on to coach the Cannons for 22 years. He did reasonably well as a Coach, holding a 307-243 record - though he failed to bring home a Championship. In Chudley, he is revered as a saint for saving the team from centuries of futility!

credits
Face claim is

Will Dunn

.
Graphics are courtesy of

JB

.