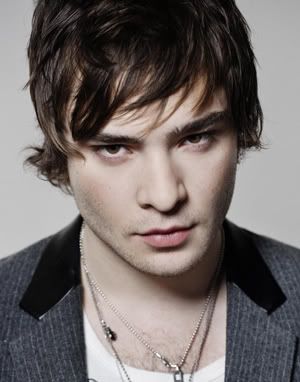 basic statistics
Full Name:

Raphael David Holloway


Known As:

Raphael, Raph, Healer Holloway


Nicknames:

tba



Current Age:

29


Date of Birth:

August 10th, 1967


Place of Birth:

St. Mungo's Hospital, London


Place of Residence:

Westminster, London, UK.



Race:

Wizard


Blood Line:

Pureblood


Ethnicity:

Caucasian


Citizenship:

UK


Nationality:

Half British, Half American


Financial Status:

Wealthy, but average since he moved out of his parents' home.



Profession:

Healer


Employer:

St. Mungo's


Experience:

3 years as an intern, plus five years as a Junior Healer


Education:

Hogwarts, Ravenclaw Alumni, class of 1985


N.E.W.T.s Qualifications:

Charms (

O

), Defence Against the Dark Arts (

E

), Transfiguration (

E

), Potions (

O

), Herbology (

O

), Muggle Studies (

O

).



Pet(s):

None.


Wand Hand:

Right


Wand:

12 inches, willow wood, core of unicorn hair, flexible.


Prized Possessions:

tba



Patronus:

Elk -

cervus canadensis




Boggart:

all of the people he loves, dead.


Amortentia Scents:

eucalyptus, warm cookies, old books


Mirror of Erised:

his daughter, Lisette, happy and smiling
relationship network
Father:

Leopold Holloway - 51 - British - Member of the International Magic Trading Standards Body


Mother:

Sarah Holloway

nee

de Wilde - 49 - American - Writer for Transfiguration Today


Brother:

Jett Holloway - 19 - Chaser for the Fitchburg Finches


Sister:

Thisbe Holloway - 17 - 7th year Ravenclaw


Sister:

Sophia Holloway - 11 - First Year Slytherin



Maternal Cousin:

Savannah de Wilde - 19 - Bureau of Magical Affairs Employee


Maternal Cousin:

Paige de Wilde - 17 - 6th year Salem, Ivy Fellowship


Maternal Cousin:

Mackenzie de Wilde - 12 - First year Salem

physical appearance
Raphael stands at 5'11", and has a very muscular, athletic build. His skin tans easily, he has dark brown hair and the Holloway brown eyes that seem to be typical to his family. His clothing is mostly plain black robes, which he wears to work. In his free time he will get a little more comfortable, but Raph does always take care of his appearance.
personality and traits
Being the oldest of four, Raphael has always been the responsible one of his family, he's sensible and often acts as the protective older brother when their parents don't step up. He has always been the peacemaker when the rest of his family wanted to kill each other; Raph has a calm and collected nature. He has a very quick mind, and is a talented Wizard. He cares about people, which led to him pursuing a career in medicine. He's a kind man, and does always want to help the people who need it. Though that often does lead to him helping others so much, that he ignores his own issues. Raph does have drive and ambition; he has always wanted to be a healer since he was in his early teens.

Raphael is a very stubborn individual when he thinks he is right about something, and can be difficult to argue with. When he is convinced that he is right, Raph is difficult to persuade. He likes to experiment with potions, and is very much a perfectionist. He's the type that will throw a potion away and start all over if it isn't exactly right. Raphael is mostly sensible, when he is at work, he thinks clearly and always tries to make the right decisions. Though when he is relaxing, Raph's impulsive side emerges. When nobody's life is at stake, he has the tendency to unwind in the worst ways possible, sometimes too much alcohol is involved and he ends up making terrible decisions, or he loses all of his moral values. Raphael has a wild side to him, not unlike his younger brother's, but he doesn't embrace it and make peace with it. He hates this side of himself, and is often conflicted, trying to get rid of it.
miscellaneous information
Positive Traits:

responsible, calm, quick thinker


Negative Traits:

impulsive, stubborn, perfectionist


Talents:

Potion brewing, Healing


Interests:

Medicine, literature, music, theatre, travel.

past and history
Raphael David Holloway was the first child born to Sarah and Leopold Holloway, born on the 10th of August, 1967. When he was born, his parents were still a young couple, just married and were very much in love. Leopold was the first one out of his three brothers to have a child, likewise with Sarah. Raphael was the first child of the new generation of the Holloway family. His early childhood was a happy one; he was tutored at home and had quite an aptitude for magic. Soon enough, he was playing with toy wands and kid potion sets. The family lived in Liverpool, and most of his childhood was spent there, though he also spent quite some time with his American family from his mother's side.

Raphael was an only child for a long time. His parents only had a second child when he was nine, and he gained a little brother, Jett Holloway. Two years after that, Thisbe was born. It was quite a change to go from only child to suddenly having two little children around the house in two years time, but Raph loved his little siblings. He rarely saw them, though, because Raphael attended Hogwarts in September 1978, and Thisbe was born a few months after that. He was sorted into Ravenclaw at Hogwarts, a house that suited him very well. He was a good student and got excellent grades, though his memory was good and he never needed to work that hard, especially not in the beginning. Raph did make the most of his Hogwarts years; he had a lot of fun.

When Raph was fifteen, a tragedy struck the Holloway family that changed their lives drastically. Leopold's sister-in-law, Emmeline Ward, passed away in a fatal broomstick accident. This affected Darius, Leopold's brother and Raphael's uncle, in a state of extreme grief. He was unable to cope, leaving their four-year-old daughter Viola to be cared for by Raphael's family. Darius, who had already had problems with alcohol in the past, became an addict. Leopold stepped up and took care of his brother and his niece, but it caused a huge change in the family. Sarah was not amused, and saw Darius and Viola as burdens on their previously happy family, in her eyes. After Emmeline's accident, things were never the same again. Leopold and Sarah began to fight, about Darius, but it led to tension between the two and they began to fight over anything and everything, making life at home seem like another Wizarding War had broken out.

That was when Raphael began to take care of the younger ones. When their parents fought, he would play with Jett, Thisbe and his cousin Viola, who was extremely close in age with Thisbe. He also graduated Hogwarts in 1985 with excellent results, and secured an internship with St. Mungo's to become a Healer. He lived at home throughout his internship, to be there for his family and he also didn't have enough money to live independently yet. The Holloway family was very well-off, but Raphael had pride and didn't want to live off his parents for ever. It was in his seventh year at Hogwarts that his mother Sarah had become pregnant again. His parents had a very troubled marriage, but they did have some periods of reconciliation and this was the result of that. It was one month after his graduation that Sophia Holloway was born, the last addition to the family of six. The house was extremely hectic then, with the newborn baby, plus Jett and Thisbe were nine and seven and couldn't seem to ever get along. And then adding his parents, his alcoholic uncle Darius and extremely wild and misbehaved cousin Viola, and Raphael really had his hands full.

Raphael did qualify as a Junior Healer though, after three years of being an intern, training and studying hard, he made it as a Junior Healer. Despite all of the drama at the Holloway home in Liverpool, Raph worked extremely hard to make it this far. It had been his dream ever since he was a young teenager, and he was determined to make it. Raphael achieved the status as Healer when he was twenty-six. Though, when he was twenty-four, another event took place that changed the young man's life. He often needed downtime from everything. Being what seemed like the only sensible one in a chaotic family was hard work, and his job could also be difficult at times. So Raph had the tendency to go crazy on his nights off with his friends. He had a little too much to drink one night in the Golden Cauldron, and he was in the mood for a little fun. Especially because there seemed to be some sort of party taking place there as well that night, and Raphael had his eye on one of the girls.

He was known to hook up with a few people at times, on his off-time from work. Raph was a young man in his early twenties and still liked to have an innocent bit of fun. The girl he slept with was Màiri Fyfe, a recent Hogwarts graduate. Raphael woke up in one of the rooms above the Golden Cauldron the next morning, and regretted it immediately. He didn't want anything to happen further, so Raphael left his name card with her and took off. It wasn't the first time that he had made this sort of mistake, and he found that the best way to handle it was usually to leave and not make a big deal out of it. What he hadn't expected was that Màiri Fyfe would find him again a few months later, announcing that she was carrying his child. It had been a huge shock to him; he was not ready to be a father. He had only just made a lot of progress in his career; he didn't want to lose it all because of one stupid mistake.

He did the mature thing, though. He sat down with Màiri, and they both came to the conclusion that giving the child up for adoption would be the best way to go. Neither of them was ready, both of them wanted a career. He let her choose the family, since she was the one carrying the child. All he really knew was that it was a girl, and her name. She was named Lisette Cordelia, and she was his daughter. Adoptive parents were found for Lisette, and she was renamed to Lisette Cordelia Berry. Raphael legally wasn't her father anymore, but he never forgot about her. There isn't a day that goes by where he doesn't think about what she might be doing at that moment, or what would have happened if she hadn't been given up for adoption.

But Raphael Holloway was able to move on. He did what he always did, push his own troubles aside and focus on helping others. He never dealt with the fact that he has a daughter, he didn't even tell his family. Raph focused on his career, which brings him to where he is today. He's twenty-eight going on twenty-nine in August, is Healer Holloway at St. Mungo's, lives in a flat in Westminster and is still a support to his family, especially his two little sisters. His life is average, which is how he likes it. Raphael adores his job, he experiments with Potions and does research on the side, plus he is now also taking evening courses at a Muggle university, in Muggle Medicine. Raph wants to make a difference to the field, and he continues to work extremely hard.

credits
Face claim is

Ed Westwick

.