RUSSELL FAIRTHOUGHT
Writer & Professor Extraordinaire


"The best way to start or end a conversation is to begin in the middle of a sentence and expect everyone to get the joke."
( Russell mid-interview )
[ Vital Stats!]
Full Name
Russell Fairthought
Pronunciation
RUSS -
ul
Fair-
thought
Nicknames
Russ or Rusty
Personality
Russell is a very eccentric man who is creative, enthusiastic, and more so very polite. Socially, he tends to vary from being the center of attention to a simple observer. He often likes to just listen and watch conversations he partakes in, its a nice change from being the extroverted spotlight.
He is a very sociable man and can be quite the chatter box, very candidly he sometimes with out knowing reveals alot about himself to people. He will talk about just anything if you can get the subject going, and he's not afraid to debate.
Russell loves nothing more than to make people smile and bring something wonderful into their lives.
A bit of a daredevil, Russell loves roller coasters, fast cars, and trying new things everyday. Out of the public eye, Russell is more quiet and down to earth, but still just as unique. All in all he is a strange, but kind fellow with a rough and tumble side to him.
Nationality
African American
Age
28
Gender
Male
Birthday
June 30, 1966
Martial Status
Divorced, single and looking.
Height
6'3"
Hair Color
Dark Brown
Hair Style
Short & Curly
Skin Color
Brown
Eye Color
Brown
Other Markings/Features
None, he has no tattoos or body jewelry.
Personal Appearance
Tall with dark brown skin, Russell has a fit athletic figure and a handsome face with prominent smiling lines. His overall appearance is clean and well manicured for the most part, Russell takes some good strengths to keep himself smelling fresh. His clothing and sense of fashion is simple and comfortable, ranging from a simple tee and jeans to cowboy boots and brown suits. Never though is he seen wearing a tie or fancy shoes and never is he seen without his silver pocket watch.
[ Personal Information about Russell!]
Home
Colonial Townhouse - 4 bed, 3 1/2 bath
Address
3068 Sycamore Lane, Salem, Massachusetts, United States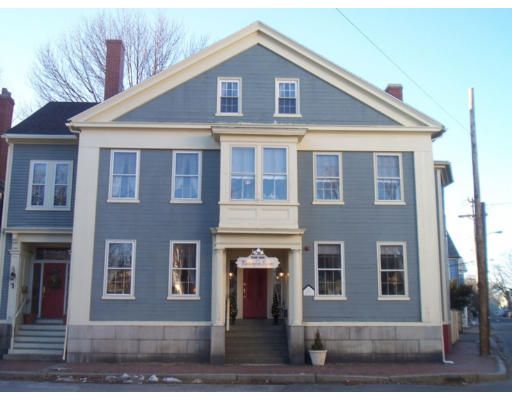 Past Occupations
Former Substitute - Teacher/Professor at Beaumont-Spindletop Boarding Academy in Texas.
Work Experience
5 years teaching - 2 As a teachers' assistant, 3 as a substitute Teacher; after his 5th year at working at Beaumont-Spindletop Boarding Academy he took a 6 year sabbatical to work on being a full-time author.
Current Occupation
Full - Time Author & Creative Writing Professor at Salems'.
Financial Status
Wealthy
Pets
A large ginger cat named Jinx
.
Wand
15 inches, cedar, unicorn hair
Patronus
The great american jackalope
Likes
Reading, writing, watching TV, cartoons, Quidditch, Hockey, and parenthood.
Dislikes
People drinking out of his drink/cup/bottle, people eating off of his plate unless he offers ( it's a terrible neurosis ), terrible liars, and pompous so-and-so's.
Favorite Foods
Hamburgers, coffee, tea, sandwiches... he likes to each really simple dishes.
Least Favorite Foods
Burnt Food, badly made coffee, spicy food, and beets.
Favorite Color
Blues, browns, blacks, and whites.
Least Favorite Color
Neon colors and 'things that'll make your eyes bleed.'
Hobbies
Shopping
Collecting seashells and wind chimes
Horseback riding
Watching Quidditch ( he's very enthusiastic about quidditich )
Watching Hockey
Fears
Loosing his children
Being seen naked in public
[ Friends & Family!]
Parents
Rupert ( Wizard ) and Maria ( Muggle ) Fairthought ( Deceased; circa 1979. )
Other Relatives
Grandmother and Grandfather, still alive and kicking.
Siblings
None, Russell is an only child.
Significant Other
Ex- Wives don't count.
Children
Matilda ( 11, Daughter ) & Olivia ( 3 Daughter )
Friends
History
Both of Russell's parents were fairly busy individuals, his mother was a school teacher at the local high school and his father was an Enforcer from the American Bureau of Magical Affairs. How they met was mere luck, before her memory was modified after witnessing a crime Russell's father, Rupert, fell in love with Maria at first sight. Afterwards it was an awkward courtship and even more awkward confession which lead to a beautiful marriage.
From an early age Russell was best described as a class clown, he would go through early childhood being alone and coping with being an only child by creating his own worlds to play in. This would progress far enough that even his own imaginary friend as a child would become the hero of the book series he would write later in life.
In primary school, Russell did well in his grades and was actually a fairly bright child. The only thing that was wrong was that he tended to act out and be disruptive, distracting his class mates. When he was accepted in to the Beaumont-Spindletop Boarding Academy in Texas, it was hard on him at first since he would be having to go to school in another state and being from South Florida the change in weather was a bit of an adjustment for the young boy.
At the Academy his reputation of being a joker exceeded him for the first 4 years of school, it was then after his parents death that he began to straighten up and realize he couldn't coast through life anymore. Russell took his parent's death hard and the details were foggy and sketchy... The only thing that was made clear was that their deaths were in fact a murder and that they were victims of the first wizarding war that had managed to make its way into America.
Afterwards, Russell was sent to live his grandparents in central Florida, from there he grew up well enough and continued his education at the Beaumont-Spindletop Boarding Academy.
Around his 5th year he strived to gain the requirements to be a professor, excelling in all of his required courses to become a muggle studies teacher. It was after graduation he married his 7th year sweet heart and had a child, unfortunately his love life was not as fulfilling as he had hoped and his wife divorced him only after 5 years of marriage.
It was then he, once again, put his life into perspective.
Realizing he wasn't enjoying his life anymore, he decided to presume his lifelong dream of becoming a writer... Much to his Ex-wife's dismay.
Luckily he was fairly popular with his first two books he wrote, more so the second than the first. Afterwards, he immortalized his childhood imagination in the form the Xander Banes and his career took off from there.
And he's been flying high ever since.
Some time after divorcing his wife, he had a passionate relationship with a fellow writer, only to have it end a year later with another child under his belt. At this moment, his first child is 11 years old and his second is 3, both girls. Despite is lack of judgment when it comes to his romantic relationships; Russell is a good father and tries his best to support his children.