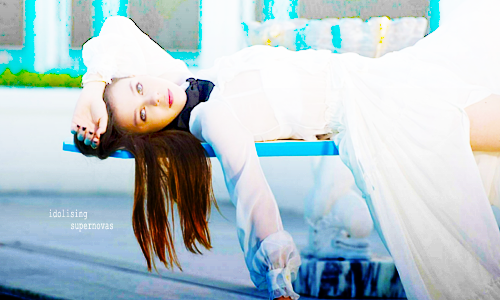 basics
FULL NAME:

Annabel Cecilia Lloyd


KNOWN AS:

Annabel


NICKNAMES:

Bel



CURRENT AGE

19


DATE OF BIRTH:

September 27, 1976


PLACE OF BIRTH:

St. Mungo's Hospital, London, GB


PLACE OF RESIDENCE:

New York City, USA



RACE:

Witch


BLOOD LINE:

Half blood


HERITAGE:

British


FINANCIAL STATUS:

Lower middle class



EDUCATION:

Hogwarts School of Witchcraft and Wizardry, Gryffindor house, years 1987 to 1994
International School of Education, New York City, years 1994 to 1997




PETS:

Flemingo, a very sleepy bat


WAND:

15 inches, Apple tree wood, Dragon heartstring core


PATRONUS:

Penguin
appearance
Annabel is a pretty tall girl, with a slim figure. A little too slim, is what her mother says. Annabel is okay with it. She's not ill, or anything, her body just has a strange way of handling food, she says. She would have to eat a lot to actually get any more fat, especially as she's rather sporty.

The girl has a scar on her right thigh, a Quidditch injury from her school days, as well as one on her left forearm, where some plant bit her in Herbology. It never was a favorite subject of hers. Annabel has rather light skin that burns easily, which frustrates her, because she loves the summer. Her eyes are blue, and her hair is light brown.

Annabel calls her own clothing style 'strangely special'. Which is totally over the top. Sometimes she's wearing shorts and a training jacket. And sometimes she runs around in a hippie dress. Which probably makes her a pretty normal girl, with the varying clothes. She also likes jewelry, on most days, pretty earrings and bracelets, or a lovely necklace.



PLAY-BY:

Nicola Peltz
personality
Annabel is on her way to becoming a kindergarten teacher, which is, according to her family and friends, the perfect job for her. The girl is generally calm and collected, but fierce when she needs to be. Take a crowd of noisy people, Annabel would manage to shut them up. I don't promise anything about adults or even worse: teenagers, but she manages with little children. She has a sense of what is right and what is wrong, also being pretty good at thinking of reasons why a certain thing was good to do or maybe not. But then, opposite to her calmness, she can also think up fantastic sceneries with the children, tell exciting stories or do a dress-up-day. She loves to stun people, loves to see them with their mouths open and their eyes sparkling.

When she is not surrounded by children, Annabel goes a little more wild. She know she has to be a rolemodel in her job, and she respects and lives this. But when she is with her friends, she is a party girl. She's known to be a fan of alcohol, when partying, even if that tidbit of parties has become a little 'difficult' now, after she moved to the USA, where alcohol's only legal for people older than 21. But it's not like she wasn't able to party without alcohol. She generally is a fun-loving and somewhat daring person, who can think of enough ways to amuse herself without getting drunk.

Despite her all-in-all easy-going ways, she is not good at forgiving people. Her father says she's got a memory like an elephant, because if you hurt her, she won't forget it. She'll hold yout to it, and is likely to either avoid or remind you of it everytime she passes you. Annabel does hold grudges for an immensely long time, and it takes a lot to finally have her accept an apology. It's not the little things, of course. If you accidentally bump into her, she will not be angry. If a friend is too late for a meeting, she won't freak, either. But, for example, if you broke her heart, she would most likely be very displeased everytime she saw you until the rest of her life.

Being a general tomboy and only recently having discovered a somewhat more feminine way to dress and style herself, Annabel's not the girl to've had a bunch of boyfriends. She didn't have a single one, to be quite frank. Which, at least during the past few years, may also be caused because she's always running around with her same-aged cousin and best friend, Owen. But she doesn't mind so much. As far as she's concerned there is no need for a boyfriend in your life. She would probably take the opportunity if it arose, or so she says, but as long as it doesn't, she's fine.

Owen is also the reason why she left her home-country Great Britain behind and went to live in America instead. Or well, more or less. He's been her best friend ever since they were, despite not seeing each other all too often, especially after they both started at their different schools. But, and this reason is much more relevant than wanting to see her best friend more frequently, Annabel thrives on freedom. At least that's another thing she says. She loves her parents and her brother Miles, loves the friends she had back in school. But as soon as she graduated, Annabel knew she had to go. Not to escape, but to live life on her own. To make her own experiences. Because she knows that she has to stand on her own feet to be genuinely happy. And that's what she's doing now.



STRENGTHS:

Patient, Friendly, Creative


WEAKNESSES:

Unforgiving, Disorganized, Headstrong



STRONGEST ABILITY:

Conjuring, Defense Spells


WEAKEST ABILITY:

Brewing potions, hexes and jinxes
history
Annabel Cecilia Lloyd was born to a proud pair of parents on September 27, 1976. The father being a wizard, the mother a muggle, they were able to literally show little Annabel the 'best of both worlds'. This helped the girl be an open-minded, non-judgemental individual, who had to experience often enough how classmates or friends of her were bullied by pure-bloods for being 'mud-blooded'. An absolutely stupid state of mind, if you ask Annabel.

Her brother Miles was born when Annabel had just turned five, and she doted on him. Of course, over the years, they had their arguments and little fights, and their everyday-life was usually full of banter. But the girl is very fond of her little brother, until this day. Of course, they haven't seen each other often during the last two years that Annabel spent in America, but they're conversing through letters and sometimes she visits him spontaneously, which Miles enjoys. They are close, but not so close to be depressed when the other isn't around. Miles, like his older sister, is a generally cheerful person and does not dwell on his sister being far away.

But back to the start. When Annabel was little, she used to prefer playing with cars or pretend to be a pirate more than dressing up as a princess or having little tea parties with her stuffed animals. She actually pretended to be a pirate a lot, whenever she got to hang out with her cousin Owen. The two were very close, and always up for causing trouble of some sort or another. Sadly, the Parker-Harrises, Owen's family, lived in America, which made it complicated to see each other often. But since none of the children were in school yet, the parents could at least come visit whenever their jobs allowed it.

Speaking of school, Annabel had known she would go to Hogwarts since she'd been six years old. Because that had been the time of her showing the first signs of magic. It was a very simple scene. The girl was in the garden, running around with a sword made of wood in her hand, a sword her father'd built for her. Then she tripped over a tree root and flew down to the ground, letting the sword loose and it fell in the garden pond. Anger was in the girl's eyes and she would've jumped right into the pond, had the sword not come flying back out of it and into her hand just like that. Annabel ran to tell her father about it, all excited, and he laughed and told her all about Hogwarts.

When her eleventh birthday moved closer, Annabel got more and more excited. She had exchanged the sword to a wand long ago, a wand that was a bough from a tree, and the week before her birthday mainly consisted of her running about the house, waving the 'wand' and shouting words she'd heard her father say whenever he did his magic.

Finally in Hogwarts, Annabel was overwhelmed. There was so much to look at, so much to discover, she just couldn't take it. In her first week she got into a fight with a seventh-year because she'd taken the apple he had wanted for breakfast (he was a very dumb seventh-year). Apart from that, she did not get into trouble too often, had a fun school time and pretty good grades.

It was in her sixth year that she honestly began wondering what she should do after her graduation. She did not want to be for the Ministry, even if a job in the department that dealt with muggles and how to stop bad-hearted wizards from messing with them sounded interesting to her. She was a half-blood herself, and wanted to defend her mother and all other muggles and muggle-borns out there. But after considering it once more, the Ministry didn't sound as exciting anymore. She wanted something a little more creative and active. In the summer break between her sixth and seventh year, Annabel first babysitted. Their neighbor's had had a baby the year before, and now wanted to enjoy some alone time in the cinema, or things like that. They asked Annabel if she could look after the baby, and she accepted. Who couldn't use some extra pocket money? Well, it turned out she liked being with children much more than she would've ever thought.

Also during that summer break, Annabel asked in the local kindergarten whether she could come and get some work experience. They let her. Both, the kindergarten staff and Annabel herself were quick to realize this job suited her, and so the girl went back to Hogwarts knowing she wouldn't necessarily need her N.E.W.T.s - but still, graduation was important to her, and one could never be sure whether they actually succeeded in what they planned to do after graduation.

But she did, after the end of her schooling, Annabel moved to America and is now living in a small flat with her cousin Owen. She's a kindergarten teacher in training, working as either a babysitter, a nanny or an assistant kindergarten teacher to make a living, and of course going to school to study for her degree.
family network
TREE
> MOTHER >> Helena Lloyd

née

Parker
> FATHER >> Jack Lloyd
> BROTHER >> Miles Lloyd