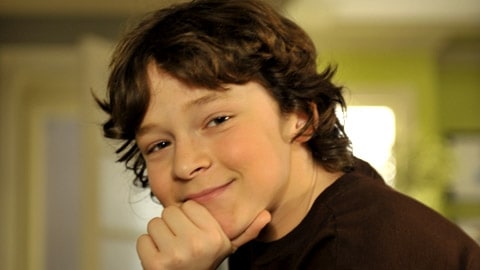 a bird's-eye view
Birth Name:

Zachariah Siegfried Friedmann-Schwarz


Title Styling:

Zachariah Siegfried Schwarz


Known As:

Zachariah Schwarz


Nicknames:

Zak, Zakky



Age Before Siring:




Current Age:

9


Date of Birth:

November 1, 1987


Place of Birth:

Munich, Germany


Place of Residence:

Fleur Du Sang Commune - Frankfurt, Germany


Date of Siring:

10:47 pm January 2, 1996


>>>>> Death Occurred:

5:53 am January 3, 1996


>>>>> Transformation Complete:

7:58 am January 3, 1996


Place of Siring:

Munich, Germany



Race:

Vampire


Ranking:

Fledgling


Clan:

Fleur Du Sang


Blood Line:

Muggles - however his father was a Pure Blood Wizard


Ethnicity:

Caucasian


Nationality:

German


Proficient Languages:

German, British English, some Italian


Financial Status:

Variable



Profession and Limitations:

Zachariah is only eight years of age and as such does not have a profession.
Handprints on the heart
Father:

Keene Herbert Friedmann


Mother:

Frederica Selma Schwarz


Sire:

Penrod Lehmann


Guardian:

Asil ibn Al'Nisr

a wand by its length
Zak looks very much in death as he did in life, but with a few subtle changes. His chocolate brown hair no longer hangs peacefully about him with the manicured care of a boy who put great pride in keeping each and every lock in the perfect position, but flails about wildly – a state that is not from lack of effort, but rather a seeming side effect of his transformation. In addition his skin has taken on a glossy ebony hue, and seems to have lost any and all flaws – though Zak is not conscious of this.

His eyes are black as the darkest pits of night, a far cry from the crystalline blue pools that occupied those sockets before his transformation, and they stare down those around him with cold looks of death. Two prominent fangs protrude below his upper lip, and a smaller set hide beneath his lower lip, though when he goes through the effort he can hide his fangs entirely. He does not though, as he is trying to accept who he is, and so allows his fangs to be visible.

The boy's stature has now been set in stone, locked as they are forever as the boy will not age another day for as long as he 'lives'. He stands at average height for an eight year old, at a mere 4'2", but he will never grow any further from there. And while being 4'2" is alright when you're 8, no one wants to be that short forever. In addition, Zak has the complexion and build of an eight year old, which means that by the standards of vampires he is rather weak, not that he's overly concerned about that.

Since becoming a vampire, Zachariah has been dressing in largely traditional clothing – as is the habit of the Fleur Du Sang. The long flowing robes suit him nicely, as they do something to hide his age in his opinion, and the dark color scheme suited his dreary mood.
reading between lines
Before being turned, Zachariah was the most cheerful, friendly, and outgoing child that you were ever likely to meet. The boy was always alive and happy, racing about in his eagerness to explore the world around him. Every day was a new adventure, full of exciting and amazing new opportunities to explore and take advantage of. Zachariah never wanted to miss a single one, and so he was out and about each and every day.

Since being turned though, this side of him has hidden beneath a more somber half. He is still in shock at what has happened to him, and he does not know what the future holds for him. At times he is depressed and detached from the world around him, refusing to leave the comfort – an adjective which he was shocked to have ever applied to – his coffin for long stretches of time as his depression overtakes him.

Thankfully, there are many people around him who know how to coax out the old Zachariah, including the two men who have stepped in as father figured for him – Asil ibn Al'Nisr and Zven Roth. He's even found something like a friend in Zven's eight year old human daughter Maike, with whom Zachariah has developed a close, if immensely painful – for him – friendship. For he knows that she will keep moving forward, while he is left behind.

Still, the three of them are a great boost to Zak, and it is when he is around them that he feels as though he is truly whole, and is able to be his own true self.
in a nutshell
Positive Traits:

Polite, Imaginative, Friendly


Negative Traits:

Procrastinator, Headstrong, Impulsive


Effects of Depression:

Detached, Quiet, Obeys Primal Vampiric Instincts


Talents:

Rather bright for his age


Interests:

Reading, toy models, playing outside, hunting



Ability Manifestations:


• Enhanced hearing, sight, touch, taste, physical strength, and speed.
• Thought perception and thought blockage.
• Rapid physical healing.

diving into the pensieve



Life Before Death:



Frederica Selma Schwarz was a Sophomore at the Technische Universitat Munchen, or Technical University of Munich, in 1987 when she met an Upperclassman named Keene Herbert Friedmann. Keene was the captain of the school's football team, and had scored four goals in the Regional Championship the year before. Needless to say, she fell immediately under his spell just like every other student on the campus of TUM.

Unfortunately, there was one difference between Frederica and the countless other conquests of Keene Friedmann – a difference which would change the remainder of her life. Inexperienced and naïve as the studious country girl was, she never thought to bring proper protection to what would ultimately be their last date.

It was not too long after this romantic night that Frederica first began to suspect that something was wrong. A few uncharacteristic warning flags were followed by a morning filled with three hours of solid vomiting – which finally spelled the horror that Frederica had been suspecting. At the tender age of nineteen, with her whole life in front of her, she was pregnant.

Abortions were extremely difficult to get, and largely looked down upon, in West German in 1987 – as full legalization would not come until 1992. Facing the doom of all her dreams and hopes for her future, Frederica did the only thing that she could – she went to the father for help.

Keene, however, had no interest in abandoning his life to take care of the accidental result of one night of heat and passion, and when graduation came three months later he disappeared from Frederica's life – off to a Research career in Hamburg, before making it expressly clear that she and her 'demon spawn' [as he put it] were never to come looking for him, or there would be trouble for the both of them.

Heartbroken and lost, Frederica formally withdrew from college and returned home to her parents, who welcomed their daughter home with a mixture of disappointment and some small degree of happiness. For while their daughter's future had been almost entirely derailed, they still felt some joy at the knowledge that they would have a grandson or granddaughter.

On October 31, 1987, whilst in the midst of handing Halloween candy to neighborhood children, Frederica went into labor. However she would not give birth on Halloween night, as it took a long arduous labor before she gave birth to a boy – who she named Zachariah – on November the 1st, All Saints Day. Despite her parents' protests, Frederica gave Zachariah the dual surname of Friedmann-Schwarz, hoping that seeing his name there would inspire Keene to come play a more active role in his son's life.

Keene mustered enough effort to sign the boy's birth certificate, but after that he played no part in his son's life – and to this day Zachariah has never met the man whose name he bears. Zachariah has known, however, for virtually all his life that his genetic father would never come make a dramatic entrance into his life to save the day. Keene Friedmann, as far as Zachariah is concerned, was little more than a donator of genetic parts – though of course the eight year old boy would never use such sophisticated language to describe it.

Since birth, Zachariah was a precocious and curious boy, exploring the world around him with never-dying fascination and curiosity. When he was four, his mother was finally in a secure enough financial situation that they could move out of his grandparents house and find a home of their own – albeit a small one – though the two still babysat the young boy with some frequency prior to his turning.

Zachariah always grew up just barely in the category that one would call 'Middle Class'. They never wanted for anything essential, but Zachariah often had to deal with secondhand toys, or not being able to go to the arcade with his friends because money was rather tight.

Still, Zachariah was very happy as a child, and never was he happier than the days when his mother would get home from work and take him to the library, or the park. His mother was always eager to play with him, or help him read a new book, and Zachariah relished the time that he was able to spend with his mother. All they had was each other after all, and Zachariah would never let that go.

When Zachariah turned five years of age he attended Kindergarten for the first time, and immediately discovered something that those adults who knew him had been able to tell for years – he loved learning. No matter what it was that they were being taught in class that day, Zachariah was always the first student with his hand in the air, eager to prove to the teacher that he could count to ten or identify the color purple.

The next year, when he started Primary School, Zachariah was amazed at the new things they were learning. Spelling, basic math, and other such things were wonders to him, and schoolwork was a welcome distraction from the endless hours of loneliness when his mom was still at work. He could not leave the house without his mom there to walk him wherever he was going, so opportunities to hang out with friends came only on the weekends.

Still, Zachariah was happy. He had a mother who loved him, a park to run in, friends to play with, and schoolbooks to read, what more could a boy want?



Story of Siring:



In truth, there was one more thing that Zachariah wanted, though he would rarely allow himself to say it aloud. As much as he knew that 'Keene' – as he called the man when he needed to be brought up – was never coming back, the boy could not help but long for a father. His mother was the best parent a boy could ask for – as he told her every time they had this conversation – but the relationship between a father and a son was something special that Zachariah had never been able to experience.

He wanted someone to play catch with, someone to talk to when his mother just wouldn't understand. He wanted a dad, the one thing that fate had been so determined to not give him.

As such, when his mother found the rare opportunity to date, Zachariah was the polar opposite of most stereotypes of the child of a single parent. He adored her boyfriends, being the model of polite kindness to them in the hopes that one would stick around and be the father he had always wanted. Of course, none of them did, and Zachariah – who allowed himself to be fooled by them all – had his heart broken time and again. Many a night, Zachariah cried himself to sleep after yet another disappointing father-to-be turned out not to be 'the one'.

But then, when Zachariah was seven, a man entered into their life who seemed to be the real deal. His name was Penrod Lehmann, and he seemed to embody everything that both Zachariah and his mother wanted. He was charming, polite, courteous, he loved children, he had financial security, and he loved nothing more than a good game of footie with his potential step-son.

A long and wonderful courtship ensued, throughout which Penrod continued to endear himself to young Zachariah. If Penrod didn't marry his mother, then Zachariah had decided that he would just give up hope on ever getting a father. Penrod was perfect, and if this went wrong then perhaps he was just destined to never have a father.

Then, after many months of dating, came New Years Eve with 1996 just around the horizon, and Penrod was left to babysit Zachariah while his mother was out running an errand. In confidence, Penrod showed Zachariah a ring and informed him that he was going to ask the boy's mother to marry him – and asked that Zachariah give him a chance to be a good step-father, promising that he did not intend to replace the boy's 'real' father.

Zachariah nearly had a heart attack then and there, surely Penrod must have been joking – though of course he could not have known just how much Zachariah wanted to hear those words. At last he was going to have a father, a father who cared so much about both him and his mother to boot! He eagerly told Penrod that he was his real father, and that he should ask that night!

Zachariah went to bed early – missing midnight as 1996 dawned - so as not to keep Penrod and his mother apart, and as his eyes closed he whispered the words "Zachariah Siegfried Lehmann."

But it was not to be, as Penrod shared a truth with Frederica that he had not shared with Zachariah. He was a vampire, of a clan known as the Fleur Du Clan, a clan where the Siring of humans was viewed as the ultimate act of love and commitment. He outlined a beautiful and eternal future for them, she would be welcomed into his Clan with honor and joy as his bride, and her son Zachariah would be welcome to live with them until he came of age – at which time he would be able to choose for himself whether to be Sired himself, or return to life as a human.

At first, Frederica thought that Penrod was joking, or else that he was horribly drunk, but the man quickly proved beyond any doubt the truth of his words. Horrified and scared, Frederica shouted him out of the house, calling him a 'freak' and telling him to stay away from her and her son.

The next morning, New Years Day, Zachariah eagerly raced down to the kitchen, expecting to see his mother smiling and happy with a sparkling ring on her finger. Instead, she solemnly sat him down and had the same talk with him as always. Penrod wasn't 'the one', it wasn't his fault, sometimes adults didn't stay together.

Zachariah wanted to cry, and indeed he did cry his eyes out for several hours, spending the rest of the day locked in his room before finally succumbing to sleep. Little did he know that this day would be his last amongst the living.

Desperate and heartbroken, Penrod had – as many heartbroken lovers would – hatched upon a last-ditch plan to win Frederica back forever. It was not that she did not love him, of that he was certain, but rather she could not bear the thought of being separate from her son – who he knew she loved more dearly than anything.

And so, that night, the vampire silently swept into the house and snuck into the bedroom where young Zachariah was sleeping. As he watched the boy slumbering peacefully, Penrod paused – realizing perhaps for a moment the insanity of what he was doing, and reconsidering his plan.

Perhaps he would have left then and there, but Zachariah had the unfortunate habit of talking in his sleep, and just as Penrod was turning away in hesitation, three words escaped Zachariah' lips like a mournful cry "Zachariah Siegfried Lehmann."

These words filled Penrod with a certainty that both Zachariah and Frederica wanted this to work – and as he assumed that Frederica would have shared the news of his vampirism with Zachariah, he took this to mean that the boy would gladly accept the fate to have a father in his life. And so, with the emotion-fuelled impulsiveness that members of his clan were famous for Penrod swept forward and poured a goblet of his blood down the sleeping boy's throat!



Life Since Being Turned:



The next morning - January 2, 1996 - Frederica would awake to hear horrible shouts coming from the second bedroom, and she raced into Zachariah' room to see a horrible sight unfolding before her. Her beloved son was lying atop his bedsheets, twitching and convulsing in violent agony as the transformation overtook him. Desperate for something to do, Frederica contacted Penrod's brother – who she correctly assumed was a Vampire as well.

The man confirmed that while he was not a blood relation of Penrod, he was of the same Clan and the two had been close for quite some time. Together they pieced together Penrod's nightmarish plan, and the friend sadly told the heartbroken mother that he would be on his way to give what aid he could once the transformation was complete, but nothing could be done to 'save' her son from his fate.

Torn by the knowledge that she was too late, Frederica collapsed to the floor and watched in stupefied horror for several minutes as her son – blind and deaf to the world around him – writhed and twitched as the painful process continued. Eventually, she managed to drag herself to her feet, and proceeded to race to the bathroom and vomit in the horror of what she had witnessed.

On Zachariah' end though, matters were even worse. The infection of vampirism is an extremely painful one, and being but eight years old the boy was particularly susceptible to pain. Every inch of his body was screaming and he could not make it stop. He could not move, he could not think. He wanted it to stop, he wanted to die!

When the pain subsided though, Zachariah realized that there was still one part of his body that was burning – his chest. Ripping off his shirt, the boy clawed at the source of the burn and was surprised when the necklace he wore around his neck shattered at his touch and the small cross on it soared away. Looking down at his chest, he saw a small patch of skin in the exact shape of the cross that looked burnt and scalded, but he barely registered this at the time.

Finally the pain did stop, but by that time Zachariah was not Zachariah – or at least not the Zachariah he had once been. His skin was pale, cold, and deathly and his eyes were glazed with the cold stare of death. The pain was gone, but Zachariah' suffering had only just begun.

Within a few hours the clamminess had faded somewhat, but Zachariah' skin still had a dead and sunken look to it – nothing like the radiant beauty which Penrod had shown. The boy looked in the mirror to see what had caused his mother so much shock to look at him, and he nearly toppled over. The horrible form that he saw bore no resemblance to the boy who had once lived in that room. In addition to the state of his skin, his eyes had turned completely black, and small fangs poked out from beneath his upper lip. In addition, his once pristine and beautifully kept hair was wild and tangled, and a closer view of himself revealed that his features had become much more angular.

It was then though that the senses began to hit him, sounds and smells – especially the smells – bombarding him from every direction with a ferocity that he had never known before. It almost put him over the edge, but the worst came moments later when the thoughts began hitting him. It was just his mother at first, her worried voice hitting him like a stone mallet as he realized that her lips were not moving. He tried to block her out, but the immense emotions overpowered him and drove her thoughts into his skull.

Then more came, just the immediate neighbors, but enough overlapping voices that the boy could no longer take it, overwhelmed by the sensory overload, the boy – or vampire as it now were – keeled over into unconsciousness.

Some time later, the vampire-boy awoke with a start as a strange man crushed a strange powder beneath his nostrils, the sharp smell waking him almost immediately. The man revealed that he was Asil Ibn Al'Nisr, who until recently had been the best friend of Penrod Lehmann. He revealed that Penrod's crime – the unwilling Siring of an innocent child – had been revealed, and the proper measures had been taken to punish him. Zachariah did not need to ask to know what this meant, and despite it all he still felt bad for what he had lost.

Hot water streaked down his cheeks, the feeling magnified by his enhanced senses, and for the first time since his transformation he realized that he could still cry. He was beginning to think that perhaps he might not be so different now as he had thought that he was, but then he raised a hand to his cheek and came away not with salty tears, but with thick red blood. And as Asil began explaining what the transformation meant, and he knew his life would never be the same.

Many times during Asil's explanation, Zachariah protested many times that such things either were impossible, or else that they would be different for him. And each time Asil, who seemed prepared for this, proved him wrong. The man had his mother fetch a clove of garlic which immediately made the both of them collapse to the ground to prove his weakness to garlic, and the memory of the burn on his chest proved the crucifix story to be true as well.

However, Zachariah was most indignant when Asil told him that he would not be able, for some time, to control the instinct to feed when it struck him. He was different, he insisted, and would be able to control himself! The rules that applied to everyone else would most certainly have no bearing whatsoever on him!

But Asil once again proved him wrong, requesting that Zak's mother leave the room so that she did not have to witness what was about to happen. She obliged, and the man very calmly removed a rabbit from a cage and placed it on the floor in front of him. He said nothing, he did nothing, he did not need to. Before Zachariah knew what he was doing the desire to feed had wiped out all else in the world, and within a blink of an eye he was upon the rabbit, his new fangs sinking into the tender flesh of the beast as he drained its life force to sustain his own.

Almost immediately, he dropped the lifeless creature and backed into a wall repulsed at what he had just done. Or rather, he wished that he could be repulsed, but he was not. He liked it, the rush of extracting that precious liquid from his prey was immensely satisfying, and then there was the taste. Some part of his transformation must have altered his tastebuds, because never in his life had he tasted something so delicious. It was like all the greatest flavors in the world had come together into one glorious substance! He wanted more he…he needed more…

Asil explained that the compulsions would fade somewhat with time, and that he would be able to control himself with time, but until then he was a danger to anyone around him – humans as well. Zachariah, of course, raised the point that he had been alone with his mother all day and had not acted, but Asil seemed to be expecting this as well. He told Zachariah that the daze from his transformation had dulled his desire for food, and that it would not last for long.

Zachariah took this news with a great deal of shock, and at last Asil left, advising Zachariah that he should come live with him and the Fleur Du Sang Clan. He would be welcome there, and Asil – who had always wanted a son – would be only too happy to take the boy into his care. Zachariah, of course, rejected this idea out of hand – but the vampire simply nodded sadly and reminded them that they had his number.

For the next two days, the new vampire did not stir from his room, spending all day every day staring at the walls in sullen misery, wondering at his future and experimenting with the limitations of his new body. He had thought that being a vampire would make him into a super-strong behemoth, but he found that he was only a tad bit stronger than he had been as a human. This was disappointing, but also somewhat comforting as he took that to mean he wasn't quite so different as he thought he was.

At last, on January 5th, Zachariah finally emerged from his room – hoping to finally return his life to normal. However his plans were immediately derailed when he stepped into the kitchen and saw his mother. In his foolishness the boy-vampire had forgotten the most important rule that Asil had told him – to make sure he never went more than 48 hours without feeding. The sight of his mother filled him not with love, or even worry, but with an overwhelming desire to satisfy his thirst.

He tried to stop himself, but he was not able. He lunged at his mother, and thankfully she was able to duck early enough that he missed her by the narrowest of margins. The vampire-boy sailed into the hall, and seeing the open door he immediately grabbed it and raced outside.

It was early in the morning, and the sun had not yet rose – which was good for Zachariah had forgotten this as well. Even more fortunately, there were no people out on the streets yet, for if there were Zachariah would have been upon them before he could even think about what he was doing.

Without really thinking about it, he eventually found nourishment in the form of a stray cat walking down the street towards him. The moment he lay eyes upon it he raced up to it, faster than he could ever remember moving, and lowered his fangs to its neck. Again he felt the familiar rush as he fed from his defeated prey, draining every last drop of glorious delicious blood from the animal before his brain managed to click itself back into place again.

When it did, he realized that he had to vanish, and he stuffed the cat's body into a dumpster before racing away. As he debated where to go, a single ray of sunlight poked out above the horizon and scalded his skin, forcing him to hide in an abandoned house nearby until it set.

Finally, as early as he dared that night, the vampire left the abandoned house and returned home, looking at his mother with a look of complete shame. They cried together, her tears clear and his vibrant red, and they agreed that they could not put it off any longer – he had to join the Clan.

The next morning, January 6th, they called Asil and told him that he was right, and that if he was still willing, Zachariah would be immensely grateful at the chance to live with him and the Clan of Fleur Du Sang. Asil responded sympathetically that he would put matters together and instructed Zachariah to be ready to leave in three days time.

On January 7th, Zachariah did not take any chances and set out to feed again, this time with some control over his faculties. He found a squirrel that was sufficient to quell his desires, but once he started going he seemed unable to stop, and a second squirrel and a bird lay dead at his feet, bone dry, before he could stop himself. Though he was in some degree of control when he kept himself fed, he began to realize that he was becoming more and more attached to the taste of blood – one could almost say addictively so.

The next day was January 8th, and Zachariah realized with a horrible start that it had been one week since his transformation. According to Asil, that meant that the initial changes to his body were now complete, and he was a vampire in full. According to the older vampire, his body would continue to subtly alter throughout the centuries, but the spadework was now complete. This unnerved him more than anything else, as what little bit of his humanity might have been left was now irrevocably gone.

As if to emphasize this, when he went to go to sleep that night, he realized immediately that he could not. His bed felt rough and horribly uncomfortable, and after some experimentation he finally managed to fall asleep on the floor.

The next morning was January 9th, the day in which Zachariah would leave his old life behind and go to face his new not-life. He didn't know what would come, but he said his blood-tearful goodbyes to his mother, promising that he would one day return once he could control himself – but a final glance at his face (now beginning to gain an ebony tone) and his fangs told him there would likely be no return.

That day he arrived at the German commune of the Fleur Du Lang, a large catacomb system beneath the city of Frankfurt. As he met his fellow Clansmen they were friendly enough towards him, but he immediately realized that no one was even close to his age physically, let alone mentally. Asil showed him his home which had been extended to contain a bedroom for Zachariah. He was also told that the discomfort would go away if he slept in a coffin which had been provided for him – and which was quite nice as far as coffins went – and filled it with dirt taken from Zachariah' old backyard. Zachariah appreciated the gesture and showed his appreciation to Asil, but he was still quite lost.

The next day [January 10] he accompanied Asil to the Ministry of Magic, where he was registered as was per the law as a Vampire. He German Ministry was alarmed at the sight of such a young Vampire, and expressed great concern at the danger and instability that he might present. In the end, they decided that a Ministry Official would be assigned to meet with Zachariah several times a week to monitor him and ensure that he was not a danger to anyone. When he came of age – in the calendrical sense seeing as he did not age any longer – he would merely have to check in once a month like any other Vampire.

The Ministry Official – a Therapist named Zven Roth – was very kind to Zachariah when they first met the next day [January 11], and along with Asil he filled the desire for a father-figure that Zachariah had always wanted – albeit in a horrifying way. Now facing down a terrifying new future, Zachariah seeks to understand himself and his place in this world.

credits where due
Playby is Louis-Philippe Beauchamp
Siggy by Damian