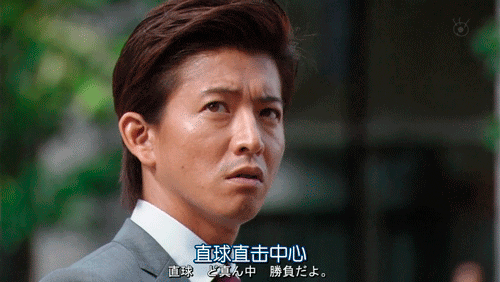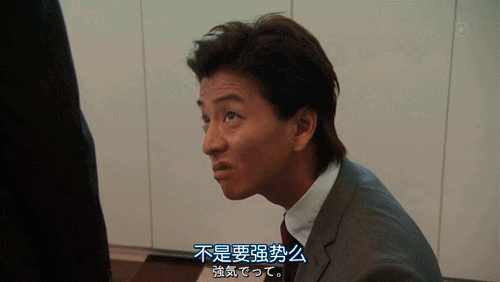 Shiro Takayama
"You think so? Humans are frighteningly weak beings. No matter what advances we make in science, humans cannot escape death or illness. I came to discover recently that even doctors have their limits. Doesn't that make you frustrated?"
-Muraki, Yami no matsuei.
__________________________________________________
→ B A S I C S T A T I S T I C S
FULL NAME:Takayama Sadao
KNOWN AS: Mr Takatama, Sai
CURRENT AGE: Late 40's
BIRTHDATE: April 4th 1960
BIRTHPLACE:Setsugaya, Tokyo,Japan.
CHILDHOOD HOME: Tokyo, Japan
CURRENT RESIDENCE: Hokkaido, Japan
RACE:Japanese
BLOOD STATUS:Prueblood
ETHNICITY: Japanese
NATIONALITY: Japanese
HEALTH STATUS:
-Light smoker/light drinker
-Insomnia
-Albino (hidden with charms)

FINANCIAL STATUS:Well off, by family and ministry money.
MARITAL STATUS: Married but separated.
_________________________________________
LOYALTIES: His loyalties are to his own needs, selfish and focusing on no one other than himself, though he does seem to be loyal to his job - this is because of the power he gets from it and not civil duty.

PRIORITIES:
His job for and foremost due to the power given to him through it, getting back at his son via taking down the yakuza and getting his wife back. .
LIFE PHILOSOPHY: "Those who make due with what is given to them are weak...no, it's those that make sure they get what they want that are the real winners of this world and of society."
ROMANCE PHILOSOPHY: "A woman is a prized jewel, a woman who takes orders is a priceless jewel. There is a difference."
EDUCATION: Mahoutokoro Yellow Kitsune
EXTRACURRICULAR QUALIFICATIONS:Magical history, runes
N.E.W.T.S QUALIFICATIONS: Many.
PETS: An unnamed owl.
PATRONUS: A silver wolf
BOGGART: His job being stripped from him.
MIRROR OF ERISED: A crown on his head and those following him bowing.

What do you want to see?
目に見えるモノ?
→ R E L A T I O N S H I P S

MOTHER:Hiroki Kawagawa, Lete 60's; Japanese Pureblood - Housewife
FATHER:Shun Takayama, Late 50's; Japanese Pureblood - Professional Doctor
SON:Shiro Takayama, Late 20's; Japanese Pureblood - Oyabun of the Nakamura-shi Yakuza
SON IN LAW Hiro Kawazaki, Early 30's; Japanese pureblood - Kobun of the Nakamura-shi Yakuza
GRANDDAUGHTER Miyuki Takayama, 6 years old; Japanese pureblood - Child
GRANDDAUGHTER Misa Kawazaki, 8 years old; Japanese Half-blood - Child


________________________________________

→ A P P E A R A N C E
Tall for the typical Japanese man, Sadao was born with the genetics of the rare albino gene that runs in his family from his mothers blood-line. Adorned with silver hair and pale eyes with a skin tone that is comparable to snow as a child as an adult he found it hard to fit in, seeing the features as a drawback. He charms his eyes to be a dark brown, magically dies his hair and uses spells to attain a skin tone that is more natural for his culture. He like most of his family other than his mother is a fan of suits, preferring black suits, with purple and dark blue dress shirts and classy ties.

______________________________________________
→ P E R S O N A L I T Y

He grew up a normal child, at least to the public eye. He flew on brooms with his father and played with potions. He read books and had fun with 'friends'...until he turned about 7-8, the signs had always been there but his parents had been ignoring them. Playing roughly with the family cat was 'cute' and tossing the dishes on the floor was 'misbehaving'. In truth this was the signs of what came later on. Sadao is a man who hides behind the nice image of a buisness man while scemeing and plotting...blackmailing and doing anything to get his way. He's the man in the room handing the woman a dozen roses just to get her to give him what he wants or the man handing an employee an extra check if they'll look the other way on a side investment. He controls his parents, and hurts those in his household using fear to control them. Yet to the public eye he's a man of society and poise.

__________________________________________
→ M I S C E L L A N E O U S
STRENGTHS:
With a charming smile and a dependable attitude, Sadao is someone that people feel they can trust. Someone who will protect the people and do good by all. He's a great manipulator, twisting the truth to fit his image.
WEAKNESSES:
He has no sense of emotion and personal connections to anyone or anything, and though he's able to play the part he is unable to be able to make real connections. He's cocky and full of himself, sometimes going to far with whatever plan he has in mind.
TALENTS: Money management, playing with others feelings, controlling others, getting away with murder.
INTERESTS: Work, martial arts, cooking, reading.
PROFICIENT LANGUAGES: Japanese, English, Korean, Chinese, french and German.
FAVOURITE MOVIES: Pureblood.
FAVOURITE BOOKS: Raised a pureblood.
FAVOURITE COLOURS:Black, Dark blue, Dark purple
FAVOURITE FOODS: Onigiri, Japanese food, Chinese food, korean food, Miso soup, dumplings.
FAVOURITE DRINKS: Bourbon, water and tea.
FAVOURITE ICE-CREAM FLAVOUR: Mint.
NOTABLE POSSESSIONS:
The family crest that hangs in the start of his house.
HAPPIEST MEMORY: Everytime he gets what he wants.
WORST MEMORY: His wife leaving him.
GREATEST REGRETS:
-Not taking care of his son when he had a chance.
-Not being able to keep his wife from leaving.
GREATEST ACCOMPLISHMENT:
-Getting his job in the ministry
-Graduating school with high honors
-Traveling to every country by the time he was 40.
_______________________________________
→ H I S T O R Y

Born to the Yakayama family of the Tokyo distric, his father a famous doctor and his mother a lovely little woman and a stay at home wife and mother he was brought up with all the advantages that anyone could ask for, private tutors, everything he wanted. During school he had perfect grades, because he wanted them. By the time he was in school he had already developed into a controlling personality that his parents could no longer control, still it was expected by his family that he still marry a pureblood - something that they oddly all agreed on and thus there was no fuss. Even more so, he'd already found his wife in mahou. A lovely little woman who had caught his eye years before.

His parents made it happen, they had to for fear of his temper and at he prime age of 18 he was married to the 'love' of his life: Shikaku Morimoto. They had a good start, the start of their marriage happy. Though the start is always happy, when the honeymoon stage was over she joined the group of people who would fear him. It wasn't a year later she was with child and the happiest she'd ever been, but children weren't part of his plan and the fact she wouldn't stop the process irked him - the only thing keeping him at bay being the threat she'd given him that she'd leave him as times were changing. Pureblood lines were not important in her family and a divorce from her husband was not as taboo as it used to be. He dealt with it in his own way, nights in his man cave drinking and reading his classic's when he wasn't working on Ministry work.

The birth of the child didn't make anything better, his anger and horrible behind closed doors personality showing full blast. He never once treated the child right, and the one time she tried to stop him from doing what he wanted he turned on her - which cemented her obedience. This would continue until the child Shiro Takayama never came home, disappearing from their world when he was a mere 12 years old. He asked around, played the concerned parent until the heat died down. Then life went on, though the fact his wife left him over the matter would be something he would never fully get over. He was angry, but he had no idea how to find his son and soon he gave up on it.

That was until he got word of his 'son' joining the ranks of the nakamura-shi Yakuza. The Nakamura-Shi Yakuza run by Yoru Nakamura, the son of the man who had taken over after the Hojo clan fell from power. He knew he'd created a monster, and he knew if he didn't gain in ranks himself he'd end up dead. As usual he used his charm and wit to get what he wanted, joining the highest rank he could while attaining the freedom to go towards his goal of taking out the Nakamura-shi branch.